Ako si vybrať klimatizáciu?
Klimatizácia slúži predovšetkým na ochladzovanie vzduchu, prípadne na odvlhčovanie alebo vykurovanie. Rovnako zabezpečuje tepelnú úpravu a filtráciu vzduchu v miestnosti. Prvou zásadou pri kúpe klimatizácie je nákup u odborníka. Špecializovaná firma vám po konzultácii alebo obhliadke priestoru poradí, aké zariadenie je pre váš priestor najlepšie (existujú klimatizácie vhodnejšie pre domy, byty, izby, či kancelárie alebo jednotky a systémy určené špeciálne na ochladzovanie obchodných a technických priestorov). Neodporúčame kúpu klimatizácie v hypermarketoch alebo obchodných domoch, nakoľko nemáte zaručené, že obsluhujúci personál vám dostatočne odborne poradí a zodpovie otázky týkajúce sa správneho výberu klímy.
Nájdite jej vhodné umiestnenie
Skôr, než sa pre výber klimatizácie rozhodnete, zvážte, kde ju chcete umiestniť - vhodným miestom je napr. priestor na strope, na bočnej stene pod stropom, nad dverami alebo na parapete. Nezabúdajte, že v prípade klimatizácie je potrebné myslieť aj na umiestnenie vonkajšej jednotky.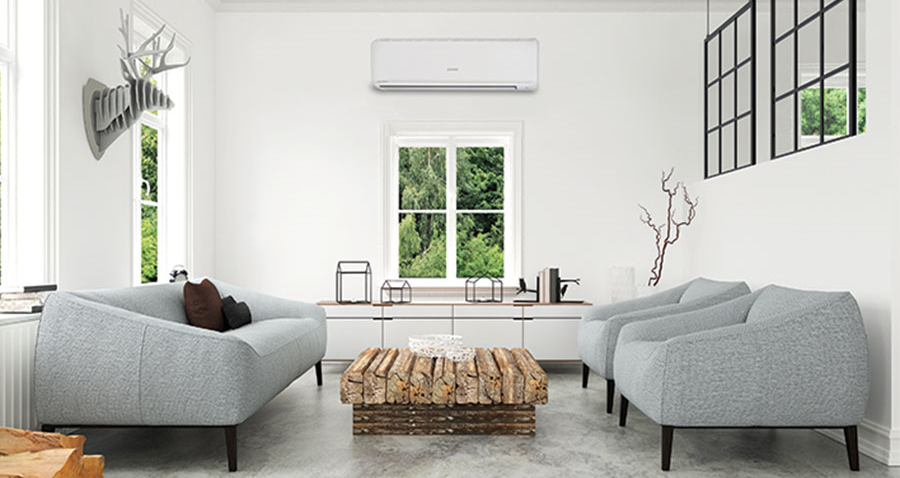 Čo všetko dokáže moderná klíma
Moderná klimatizácia zahŕňa 4 základné funkcie - CHLADENIE - KÚRENIE - ODVLHČOVANIE - FILTRÁCIU. Dnes je už štandardom, že klimatizačné jednotky majú aj tepelné čerpadlo a je možné ich prepnúť do reverzného chodu. To znamená, že namiesto chladenia budú priestor vykurovať. Vďaka funkcii odvlhčovania udržiavajú klimatizácie vlhkosť na úrovni od 40 - 60 %. To má pozitívny vplyv na ľudí s alergiami (zabraňuje zvýšenej tvorbe prachu a plesní).
Hlučnosť
Na výber klimatizácie má v nemalej miere vplyv aj hlučnosť. Všeobecne platí, že čím má klimatizácia vyšší výkon, tým je hlučnejšia. Porovnajte si hlučnosť vybratej klimatizácie s najbežnejším hlukom v okolí: šumenie trávy 10 dB, šepot 20 dB, mestský hluk v pozadí 40 dB, bežný hluk pri rozhovore 50 dB, rušná ulica 60 dB. Nižšiu hlučnosť zabezpečuje aj technológia invertor.Technológiou invertor dnes disponujú skoro všetky klimatizácie. Invertor si reguluje svoj výkon podľa požadovanej teploty a skutočnej teploty v miestnosti. Ak je miestnosť už vychladená a od klimatizácie požadujete len udržiavať teplotu, tak invertor zabezpečí rovnomerné zníženie výkonu klimatizácie, a tým je usporených až 30 % energie a zároveň aj znížená hlučnosť jednotky.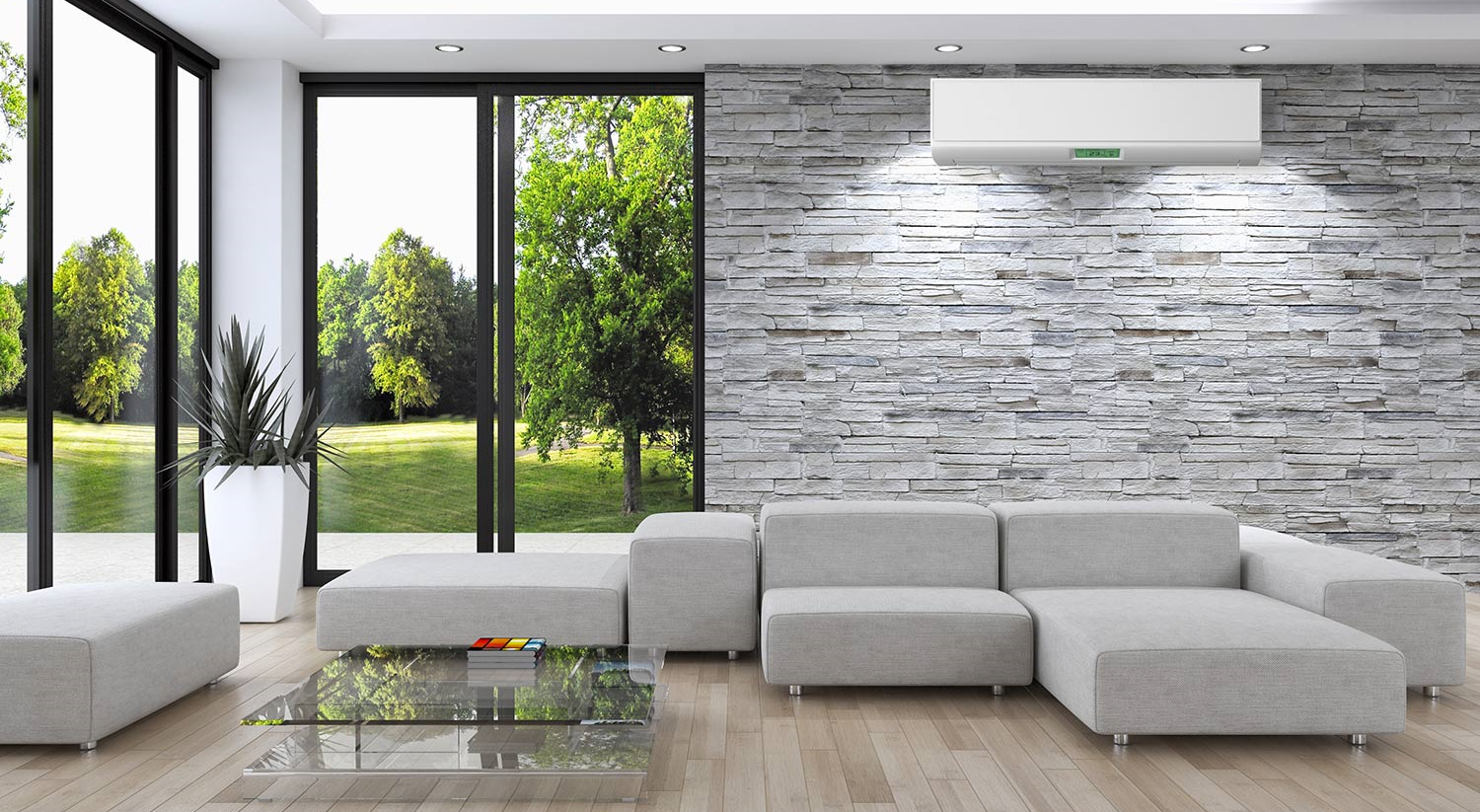 Klimatizácie a filtre vzduchu
Okrem dosiahnutia a udržiavania požadovanej teploty v priestore dokážu klimatizácie zároveň efektívne čistiť vzduch. Každá klimatizácia má základný prachový filter, niektoré ponúkajú ešte viac - ako plazmové filtre, ionizátor, uhlíkové či katechínové filtre. Pomocou nich sa dajú filtrovať tiež vírusy, plesne, pachy, dym, baktérie, a pod., preto sú vhodné napríklad pre alergikov.
Výber klimatizácie podľa výkonu
Neriaďte sa heslom: čím nižší výkon, tým lepšia spotreba. Pokiaľ sa totiž rozhodnete pre nižší výkon, nemusíte dosiahnuť požadovanú teplotu. Potrebný výkon nezávisí len od veľkosti miestnosti, ale aj od ďalších parametrov, ako je veľkosť a tienenie zasklených plôch, ich situovanie vzhľadom na svetové strany, lokalita, v ktorej sa byt alebo dom nachádza, plocha a typ okien, počet osôb nachádzajúcich alebo pohybujúcich sa v priestore, počet elektrospotrebičov, izolácia miestnosti atď.

Základné rozdelenie klimatizácii
Existuje niekoľko spôsobov, ako možno klimatizácie rozdeliť, aby ste sa medzi nimi ľahšie zorientoval. Podľa spôsobu umiestnenia rozlišujeme mobilné a nástenné klimatizácie.
1. Mobilné klimatizácie
Tento typ vyniká veľmi ľahko inštaláciou, keďže ho nie je potrebné pripevňovať. Mobilné klimatizácie sa používajú pre miestnosti, v ktorých potrebujeme znížiť vysokú teplotu počas leta. Nie je nutné ich spájať s vonkajšou jednotkou, stačí ich zapojiť do zásuvky. Pre odvádzanie tepla von z priestoru je však potrebná hadica. Z tohto dôvodu je vhodné umiestňovať mobilnú klimatizáciu k oknu, cez ktoré by sa dala hadica ľahko vyviesť. Ich nevýhodou je väčšia hlučnosť, preto nie sú vhodné do obytných miestností.
2. Nástenné (mono-, multisplity)
Nástenné klimatizácie pozostávajú z 3 hlavných častí: vonkajšej (kondenzačnej), spojovacieho potrubia, a vnútornej chladiacej jednotky. Cez potrubie prechádza chladivo meniace sa na chladiacu kvapalinu - čím kratšie potrubie, tým sú energetické nároky menšie a vyššia účinnosť. Vonkajšia časť sa umiestňuje hlavne na stenu budovy, strechu, či balkón. Vnútorná časť klimatizačnej jednotky sa upevňuje na stenu. V prípade potreby vnútornej jednotky do viacerých miestností hovoríme o multisplitovej klimatizácii. Vo väčšine prípadov vám postačí jedna vonkajšia jednotka, na ktorú sa pripájajú ďalšie vnútorné.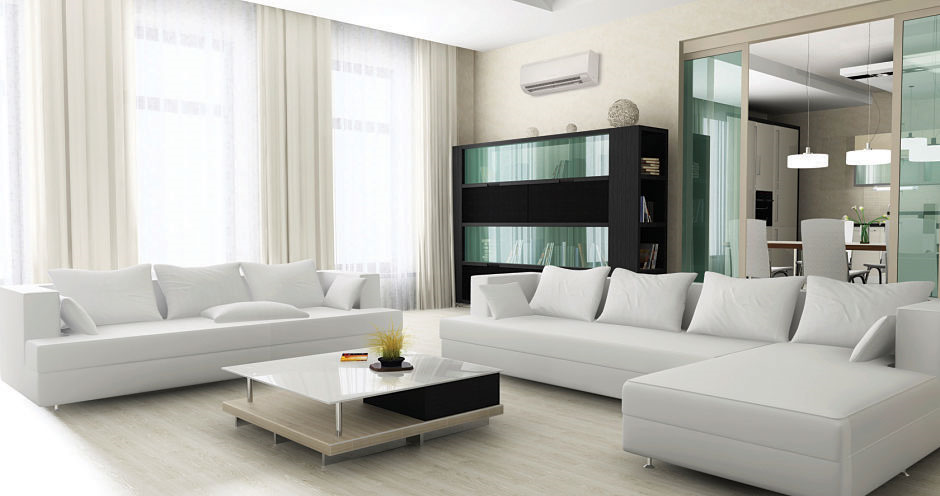 Podľa energetickej účinnosti
Pre správny výber klimatizácie je tento faktor mimoriadne dôležitý. Nejde len o vstupnú investíciu, ale aj o prevádzkové náklady. Stačí si prepočítať návratnosť z pohľadu ročných účtov za odber elektrickej energie. Preto sa oplatí pouvažovať nad kvalitnou, hoci drahšou klimatizáciou, ktorá však patrí do energeticky najúspornejšej kategórie.